Altai golden ring
Enjoy real Siberia nature
Start: July 4.
Duration: 7 days/ 6 nights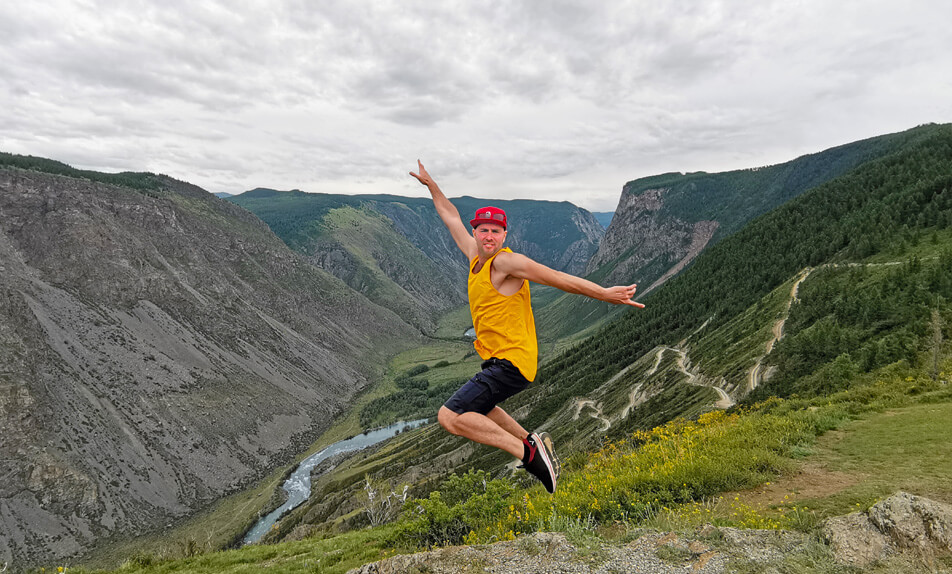 Your tour in Siberia
Altai Touristic team offers amazing tours in different parts of Siberia (Altai, Novosibirsk, Tomsk, Baikal) and Trans-Siberian trip. On our web site, you can find group tours with defined tour dates, or you can share your wishes with us on the dates and we will try to gather a group, or you can request a personal tour and we design it.
We offer different options for traveling and adventures.
Don't know where to start? Check our most popular route!
The most popular route in Altai
Tour duration: 6 days/ 5 nights
We have collected in this tour the most picturesque and interesting places of Altai: Katu-Yarik Pass, Panorama of Kurai steppe and snowy mountains of the North-Chuyskiy ridge, Coloured mountains of Kyzyl-Chin, Confluence of Chyua and Katyn rivers, The Ancient sanctuary of Kalbak-tash area, Chike-Taman mountain crossing, Ilgumen rapid, Geizer lake.
---
Upcoming Siberian tours
---

6 days/ 5 nights
Start: April 30
815 €

---

6 days/ 5 nights
Start: June 14
815 €

---

13 days/ 12 nights
Start: June 28
1950 €

---

7 days/ 6 nights
Start: July 4
1100 €
Calendar for the whole year
---
Request a tour in any part of Siberia
Please feel free to contact us at altaitouristic@gmail.com or using web form and we will help you to choose the tour according to your requirements and wishes.
We have carried out 29 tourist seasons. Our vast experience enables to show you Siberia in all its glory and richness.
We love and take care of nature by maintaining the purity of places we visit.
Our specialists are experienced guides. Their skills guarantee your safety. Over the entire history of the existence of our travel agency, no serious incidents ever happened to our customers.
Tourists like our agency. More than 80% of the clients come on the recommendation of their friends. More than 50% of the tourists come again.
When necessary, we can provide an interpreter who will accompany you throughout the duration of your tour.

Looking for a tour?
We will help!

Touristic Seasons

We love and care for a nature

We are ensure your safety

We recommend to friends