Vladivostok

9288th km of the Trans-Siberian railway

.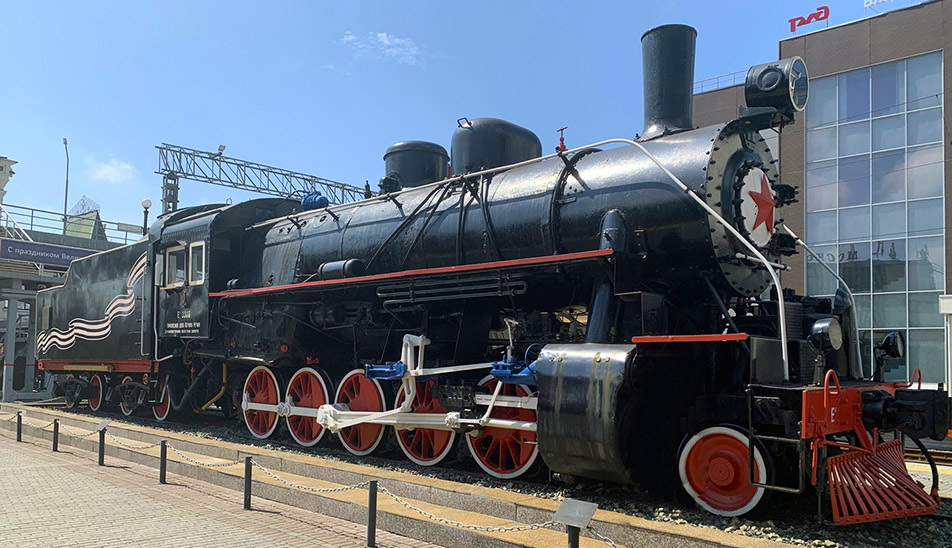 Vladivostok city tour
Vladivostok - "The Ruler of the East"
Vladivostok is the largest city of Primorsky region of Russia, located on the Muravyov-Amursky Peninsula in the Sea of Japan on the shore of the Golden Horn Bay. The city is the terminus of the Trans-Siberian Railway from the east.
Vladivostok began its history as a military outpost in 1860 that began to grow rapidly when the principal Russian Pacific naval base was transferred there from Nikolayevsk-on-Amur. Being an important seaport on the shore of a convenient and protected bay near the main trade routes, it was destined to become a large ethnically diverse economic center and a part of the Trans-Siberian Railway. During the 19th century and early 20th century Vladivostok experienced demographic and economic growth, only interrupted in the early 1920s by the Russian Civil War. Modern Vladivostok is the main transportation and international trade hub and a popular tourist destination.
For its unique geographical location, and its Russian culture, the city is called "Europe in the Orient". It's included in the project for the development of the Far East tourism "Eastern Ring". The city's eclectic architecture (from Soviet-era brutal buildings to Chinese quarters) and well-preserved historical buildings, along with its picturesque sights and modern urban planning, make it one of the Top-10 tourist cities in Russia.
The best way to explore the city is by foot, starting at the railway station (which is an architectural masterpiece in itself). The seaport station is conveniently linked to the railway station, letting visitors enjoy the view of the Golden Horn Bay right away. From there, moving towards the city center along Aleutskaya and Svetlanskaya streets, you'll see the most interesting parts of the city, such as Briner Manor and the monument of Hollywood star Yul Brynner, art gallery and museums, churches and sculptures, the Post Office and the Tsardom era triumphal arch. Make sure to walk along the seaside promenades and take a look at military ships, visit the submarine museum S-56.
Closest Trans-Siberian city is: Ussuriysk
We will be happy to conduct excursions in Vladivostok for you.
Trans-Siberian city tour request