TRANS-SIBERIAN TOURS
Trans-Siberian railway travel by train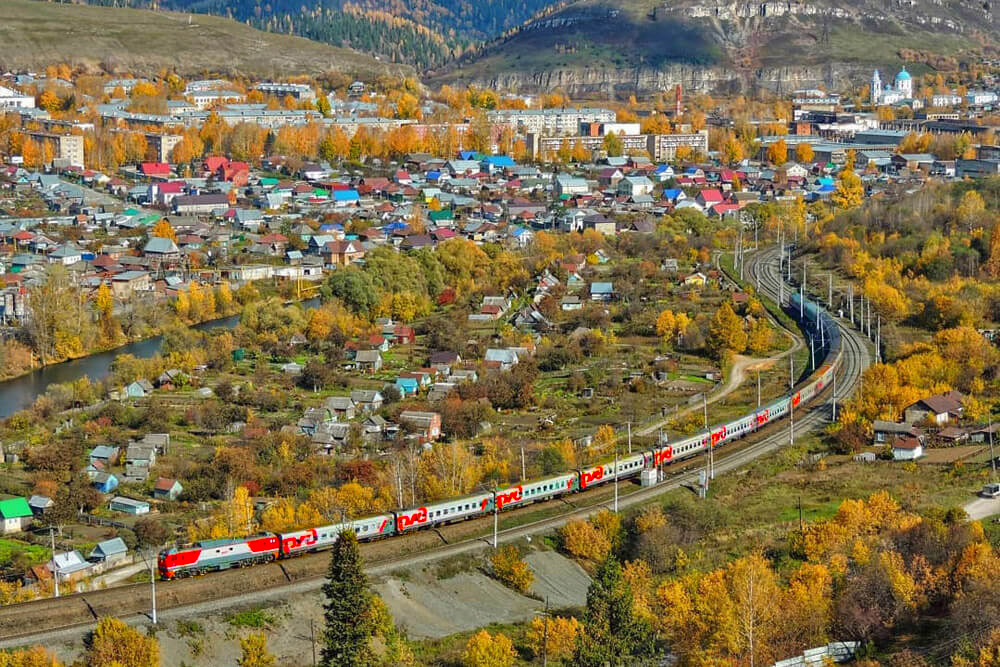 Trans-Siberian and Trans-Mongolian tours
Trans-Siberian tours
The Trans-Siberian express is a journey through Russian geography, history, ethnography which you can experience not from books or legends but by your own eyes. Trans-Siberian train carriage will become your key to a real russian adventure. In this adventure you'll ride through hundreds of small villages and industrial towns, spend a few days in the Russian capital, make stops in a dozen of most interesting Russian cities and, of course, enjoy the genuine Russian nature (lake Baikal, Altai mountains, Far East). read more...
Russia is so big and its sights are so many that it was very difficult to gather them in one tour. But we did. So, above you'll find two Trans-Siberian routes (the first is for summer, the second for winter.)
Our tours have a few differences from the average "classic" tour:
we've extended "Siberia nature" part and
unlike The Golden Eagle luxury train, we try to show Russian cities not from the "known far and wide" point of view but through the eyes of local inhabitants.
Trans-Siberian railway tour. Summer 2022
Tour duration: 21 days/ 20 nights
Tour price: From 4450 €
Type: Private
Start: on demand
Country: Russia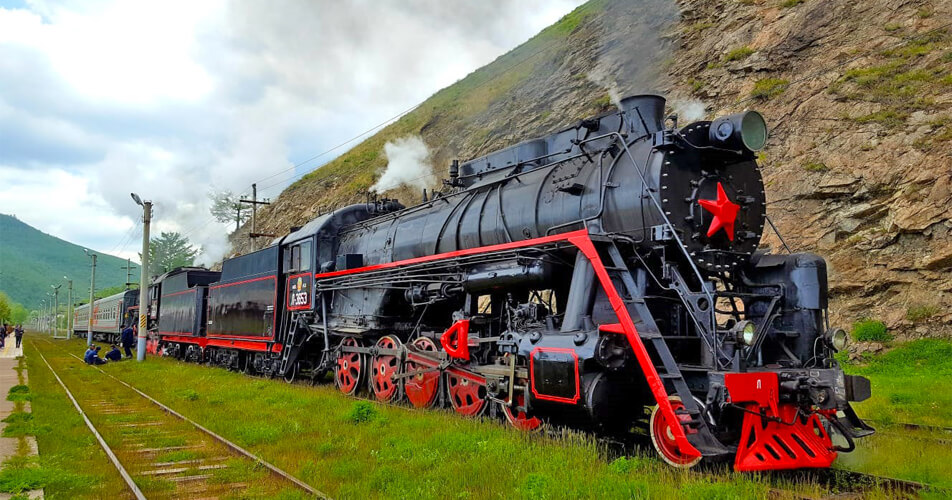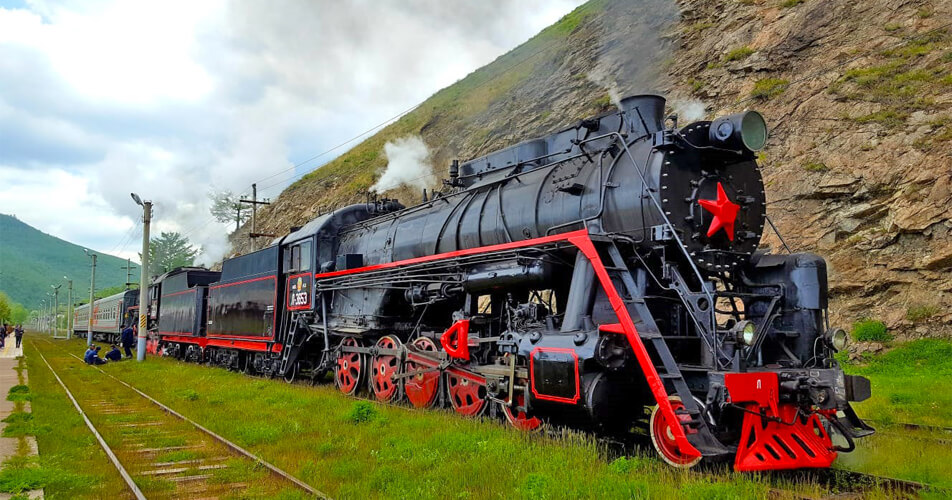 Tour duration: 21 days/ 20 nights
Tour price: From 4450 €
Type: Private
Start: on demand
Country: Russia

Trans-Siberian railway tour. Winter 2022-2023
Tour duration: 18 days/ 17 nights
Tour price: From 3980 €
Type: Private
Start: on demand
Country: Russia

Tour duration: 18 days/ 17 nights
Tour price: From 3980 €
Type: Private
Start: on demand
Country: Russia

Trans-Siberian cities
The Trans-Siberian Railway passes through 87 cities (14 of them are regional centers) and through the territory of two parts of the world:
19% of the railway placed in the European part,
the rest 81% placed in the Asian part.
We can't tell you about all Trans-Siberian cities, so we chose the most perceptible.
Learn more about Russian cities and join our tour!
Types of carriages on the Trans-Siberian railway
Let's blast through a list of different types of carriages available on the Trans-Siberian railroad.
Premium class carriages (Luxury or Soft)
Premium carriages usually have up to six compartments with two beds in each. There is also a sink, and in some cases, a toilet and a shower cabin in the compartment. If not, you'll find them at the end of the carriage. Note that whether you intend to travel alone or with someone, the premium carriage ticket price will be the same, as it includes the entire compartment.
Suite carriages (First class or SV)
First-class carriages, also known as Suite or SV, contain nine compartments, with two beds in each. You'll find toilets at the beginning and the end of the carriage.
Unlike in premium class, tickets to SV wagons can be bought for each person individually. This type of wagon is particularly popular with couples who want to enjoy their time on the road just the two of them. Overall, the carriage can accommodate up to 18 people.
Compartment carriages (Second class or Kupe)
Compartment carriages accommodate up to 36 people, with 9 compartments and up to 4 people in each. There are two upper beds and two lower beds, and a table between them. The toilet is located at the beginning and at the end of the carriage. Compartments fall into three categories: male, female and mixed.
This is one of the most popular options for tourists who want to enjoy the trip with comfort without overpaying. Note that many trains on the Trans-Siberian route don't offer Suite (SV) carriages, but couples who want to travel separately from others can book an entire compartment (all four beds).
Open carriage (Third class or Platskart)
Unlike other wagons, the open carriage doesn't have doors in compartments, and each compartment contains six beds (the extra two are "in the corridor"), with up to 54 travelers in a carriage. You can find toilets located at the beginning and the end of the wagon.
Such wagons may be noisy, smelly, and sometimes too hot. You'll also need to keep an eye on your belongings. On the upside, the price is much cheaper than in other carriages.
High-speed trains
Another train type is the high-speed train, such as Sapsan, that operates between Moscow and St Petersburg. It goes up to 250 km/h, so the journey takes under four hours.
There are four types of carriages: 1st class with leather seats and a meal included, 2nd class with leather seats, economy class and the bistro wagon.
However, such trains don't operate on the Trans-Siberain railroad just yet, so more on that the next time.
Luxury trains (Golden Eagle, Russian Tsar)
Luxury trains operating on the Trans-Siberian offer first-class customer service, elegant compartments with en-suite facilities and fine dining. One such example is The Golden Eagle that comprises three categories of cabins: Imperial Suite with a double bed (and a private guide in most destinations on the journey), Gold Cabin with a private bathroom and other facilities, and a Silver Cabin.
Our Trans-Siberian travel designers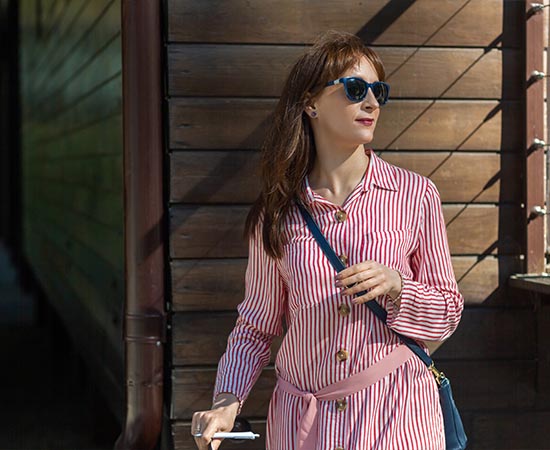 Anna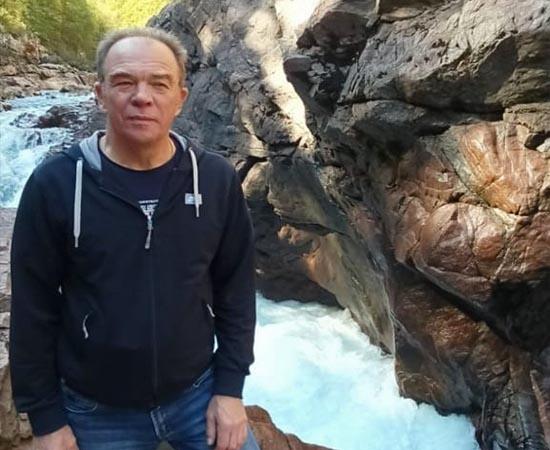 Sergei
Trans-Siberian tour reviews
Trans-Siberian tours rating : 5.0 Reviews: 14
Have a special railway tour request or want some tailor made changes?
Share your wishes with us!