Ulan-Ude

5641st km of the Trans-Siberian railway

.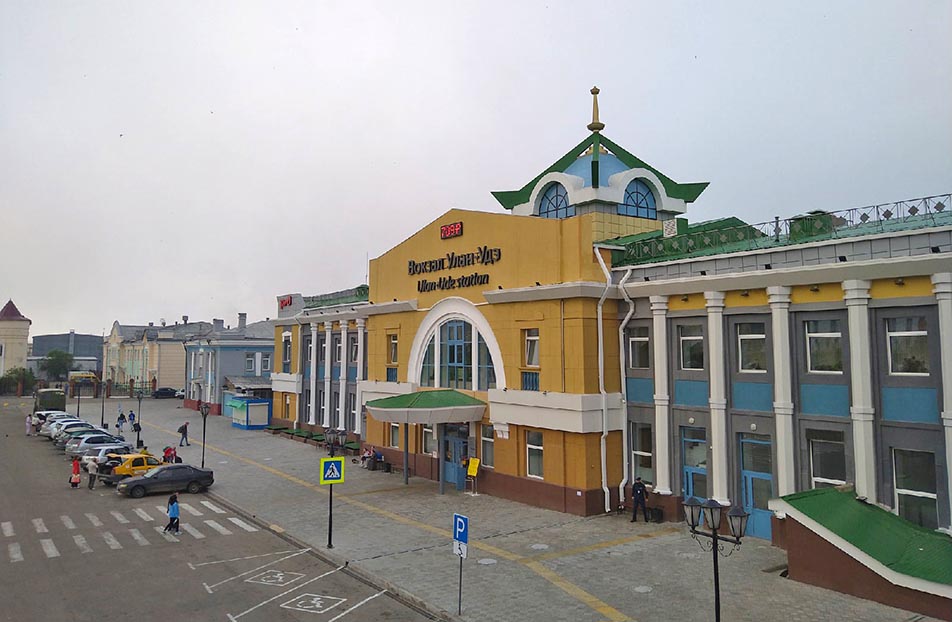 Ulan-Ude city tour
Ulan-Ude is the capital city of the Republic of Buryatia, located on the Uda River at its confluence with the Selenga.
The history of Ulan-Ude began in 1666, when a winter cabin was built by the Russian Cossacks on the Uda riverbank.
It was a small wooden house where cossacks, sent by the Russian tzar to explore the new lands, had a temporary stay. In 1678-1689 the ostrog (fortress) of Udinskoye was built by Ivan Porshennikov, a "serviceman by birth" and a Boyar scion by gentry. In 1698, the fort received the status of a town. The population of the town was about a thousand residents. The town was divided into two parts - the "city" part included the fortress with its guard towers, artillery battery, the gunpowder storage; the "settlement" part, shops, churches and residential houses.
In the 30s of the 18th century, the city was officially named Verkhneudinsk. In 1934 it was renamed to Ulan-Ude.
At the end of the 19th century, Verkhneudinsk was considered a remote outskirts of the Russian Empire. The local industry mostly consisted of handicraft small-scale production, most of the local residents were engaged in agriculture. The construction of the Trans-Siberian railway had become a powerful boost for the city's development - a part of the famous "concept of modernization of Siberia" involving active transport expansion and the new land exploration
The first Trans-Siberian train arrived at the Verkhneudinsk station on August 15, 1899. In 1900, the locomotive fleet of the station depot already consisted of 30 steam locomotives.
The modern building of the passenger station was put into operation on October 18,1938. Ulan-Ude railway station was recently re-opened after a large-scale reconstruction in 2020.
Ulan-ude has a unique historical and cultural heritage. There are plenty of landmark buildings, art objects and monuments in the city.
During the guided city tour, you will see the place of foundation of the Udinsky fort, the open-air Ethnographic Museum of the peoples of Transbaikal, architectural ensemble of the Teatralnaya Square, the Royal Arch Gate, Revolution Square. Our guide will tell you about the history of the Transsib.
Closest Trans-Siberian cities are: Chita, Irkutsk
We will be happy to conduct excursions in Ulan-Ude for you. Book your Ulan-Ude city tour.
Trans-Siberian city tour request