Book a tour to Altai
Altai nature is able to amaze even an experienced traveler. Astonish landscapes here are not been spoiled of human progress. Altai Touristic team shows to you gorgeous mountain passes, turquoise rapid rivers, glaciers and traditional way of life of Altaians.
On our website, you can find group tours with defined tour dates. Also, you can share your wishes with us on the dates and we will try to gather a group. If you prefer a private tour - just contact us and we will give you a personal proposal.
The most popular route
Don't know where to start? Check our the most popular Altai tour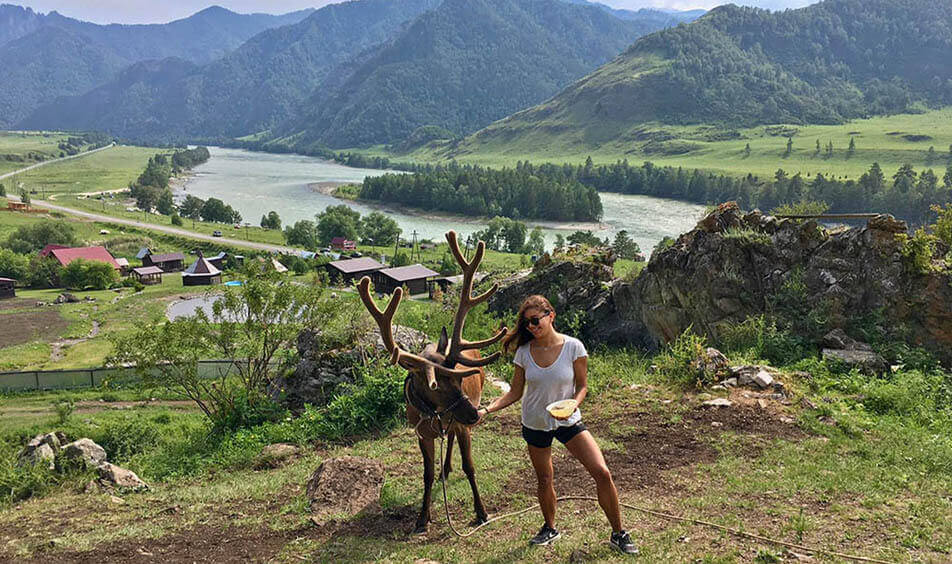 Tour duration: 6 days/ 5 nights
We have collected in this tour the most picturesque and interesting places of Altai: Katu-Yarik Pass, Panorama of Kurai steppe and snowy mountains of the North-Chuyskiy ridge, multicolored mountains of Kyzyl-Chin, Confluence of Chyua and Katyn rivers, Drawings of prehistoric rock art of Kalbak-tash sanctuary, Geizer lake.
Upcoming tours to Altai
8 days/ 7 nights

A venir: January 16
Confort
Difficulté

8 days/ 7 nights

A venir: February 19
Confort
Difficulté

6 days/ 5 nights

A venir: April 29
Confort
Difficulté

Tours in Siberia

Also, Altai Touristic team offers amazing tours in different parts of Siberia (Altai, Novosibirsk, Tomsk, Baikal) and Trans-Siberian trip. Please feel free to contact us at altaitouristic@gmail.com or using web form and we will help to design your travel in Siberia.

Greeting from our team

Your browser does not support this type of video

About us

We have carried out 32 tourist seasons. Our vast experience enables to show you Siberia in all its glory and richness.
We love and take care of nature by maintaining the purity of places we visit.
Our specialists are experienced guides. Their skills guarantee your safety. Over the entire history of the existence of our travel agency, no serious incidents ever happened to our customers.
Please, check our tourists feedback about they travels.
Read more about our team.