Private tour in Altai
Personal tour program in Altai — the most picturesque and attractive place of Siberia
We are happy to share with you our knowledges about Altai and design a tailor-made itinerary, based on your wishes (schedule, number of tourist traveling with you, accommodations types and quality, budget level e.t.c).
Our team members have been traveling in Altai for more than 30 years. Over these years, we have discovered the Altai mountains well. We have guided hundreds of tours (excursions, trekkings, rafting, expeditions) and walked thousands of kilometers. Our guides received the title of masters of sports and became the best in the Altai.
Sights that you can enjoy in Altai, as well as tour itinerary, depends a lot on the season you are travelling.
Details below will help you to choose the best time for your Altai journey.

The best season for travel in Altai Mountains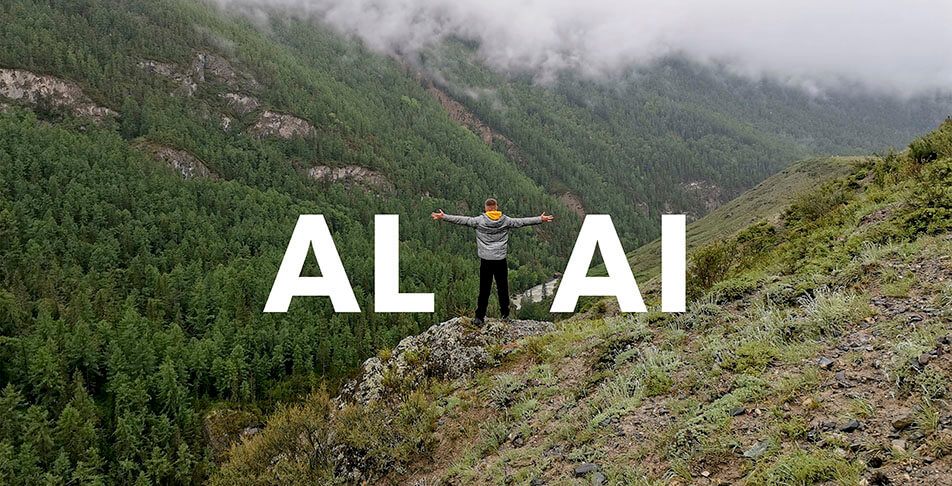 Summer adventures in Altai
During the summertime, the sights of Altai are obviously much more accessible, and avid hikers can get there without special vehicles. In the warm period of the year, Altai is various.

---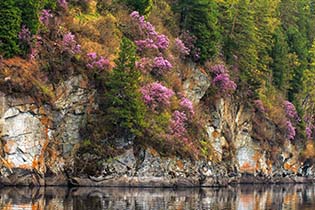 At the end of April — the beginning of May the mountains of Altai are decorated by heather rosebay flowers, and the water of Katun river resembles the colour of fresh milk. The abundant breakup leads to the rise of river levels. The local spring flood attracts lovers of extreme rafting (the complexity of the rapids significantly increases).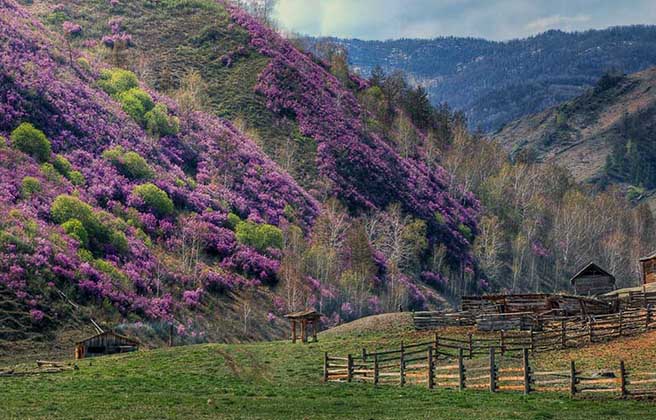 ---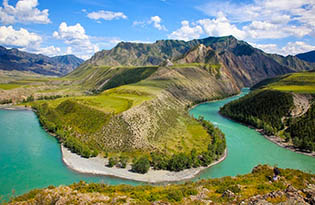 From the middle of July, the water of Katun changes its colour and obtains a unique turquoise shade. The brightest turquoise colour shade of Katun is at the end of August. In summer Russians travel to Altai for the warm streams of the sun. There is a top tourist inflow during this time.

---
In September Altai paints the forests and mountains into bright autumn colours. In the second decade of the month, you will probably enjoy Indian summer.

---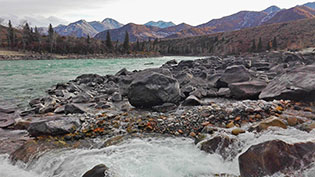 The relief of Altai is determined by its climate. Thus, in some places in October there is snow, but in others, it's still warm autumn.

---
Altai is the most exciting area in Russia for adventure travel. We will show it to you at its best and introduce the local culture and traditions:

We'll guide you to unique places which you can't see elsewhere (it may be combined with horse riding trip, rafting or helicopter flight if you wish).
We'll lift you to the Skydeck from where you can see heaths, rivers and tops of snowy mountains.
We'll organize fishing in the clearest high altitude lakes and rivers.
You'll enjoy jumping into the chilly waters of a mountain river after a hot Russian sauna.
You'll hear traditional Altai throat singing.
You'll try traditional Siberian dishes and different types of honey, which is famous for its health benefits, and drink delicious herbal tea.
Winter adventures in Altai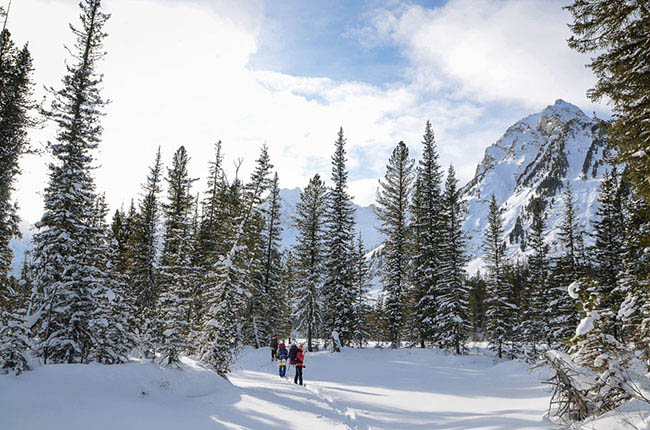 In winter Altai clothes itself in snow-white dress and its main places of interest acquire an absolutely different view. Gorny Altai is the best place to get acquainted with snow-covered Siberia. We will assert a winter adventure for you and show you Siberia in all its glory:
We'll get to remote uninhabited mountain regions with air clearer 40 times than in an operating theatre.
You'll go snow tubing from a snowy mountain (as an option we can organize a programme in one of the best mountain ski resorts of Russia — Sheregesh. The height of the snow cover is up to 5-8 metres).
You'll ride a trio of horses.
You'll be able to jump into the freezing snow and swim in the ice-hole after a hot steam bath.
We'll teach you how to make snowmen properly, and we will play snowballs.
We'll acquaint you with the traditional Altai overtone singing.
You'll taste Siberian traditional cuisine including varieties of honey unequalled by its health value and flavoured herbal tea.
Accommodation
We offer the most interesting accommodation objects, placed in picturesque places:
You can stay in the small wooden house at the foot of the mountains.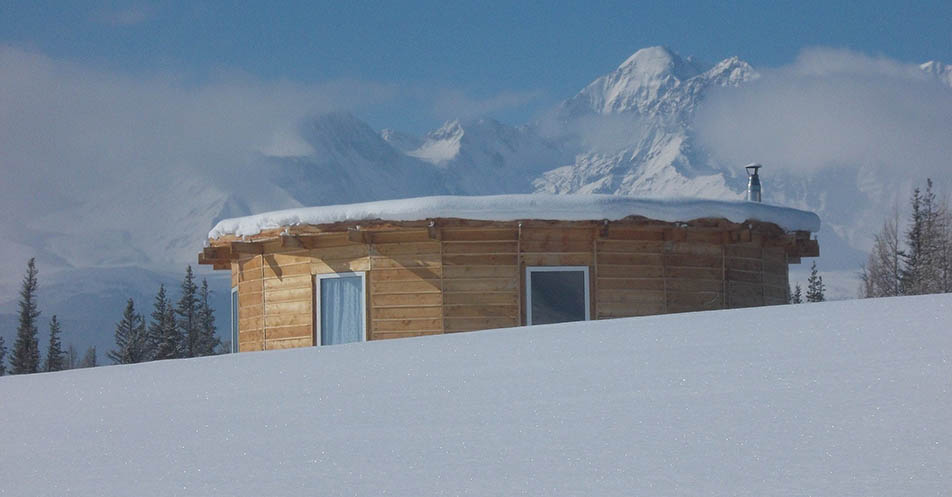 Or in a real yurt.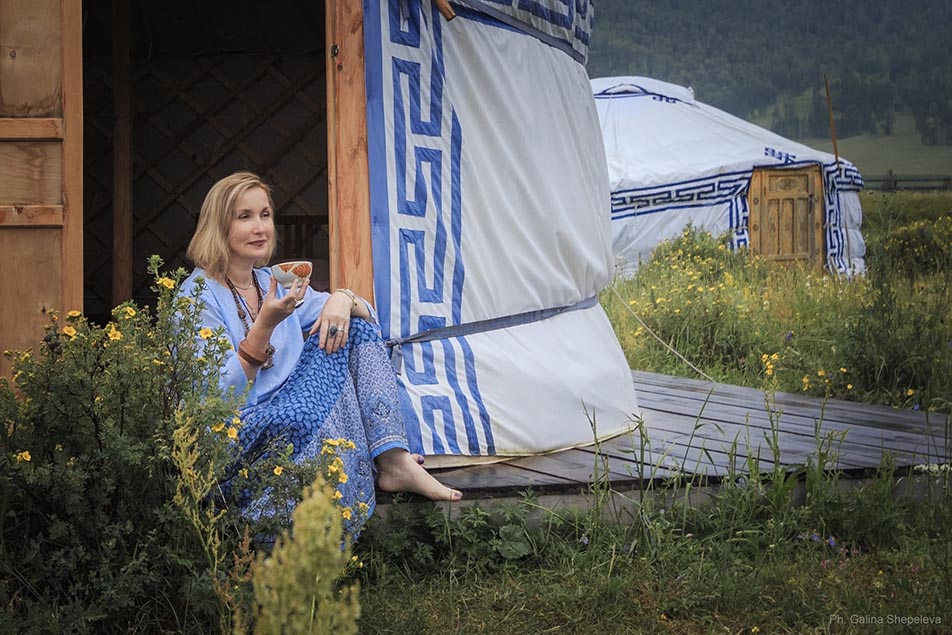 Photographer Galina Shepeleva
You will remember your adventure in the most interesting part of Siberia - In Altai mountains.
We will become your Siberian friends.