6 jours / 5 nuits
Circuit aventure «Merveilles de la Sibérie»
970 €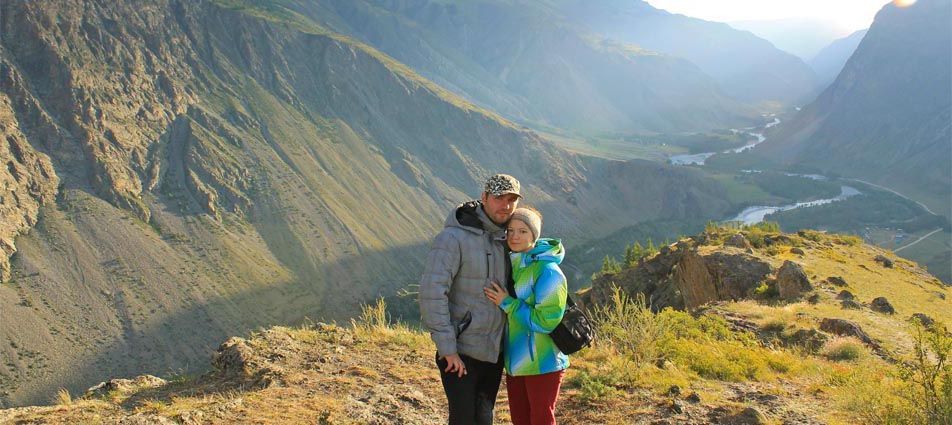 970 € (prépaiement: 35%)
 Taille du groupe: 4-10 personnes;
 Durée: 6 jours / 5 nuits
 Départ: on demand
 Confort:
 Difficulté:
Type de visite: Trajets routiers
Highlights
Amazing sights of altai
Itinerary
Day 1.

Chemal

Gathering of the group at 8.00 in Biysk city, at 9.40 in the airport of Gorno-Altaisk city (we can meet you in the international airport of Novosibirsk on request). We will meet and transfer you to our campsite, located on the Katun river bank, next to Ust-Sema village. This is day of meeting and preparation to your tour. Besides, there are different sights you can see close to the campsite.
Day 2.

Chuya highway

We set off for Chuya highway. The first stop will be at Seminsky mountain crossing (1717 meters). After that, we will go up Chike-Taman mountain crossing. Although it isn't as high as Seminsky mountain-crossing, the landscapes, revealed from there are much more impressive.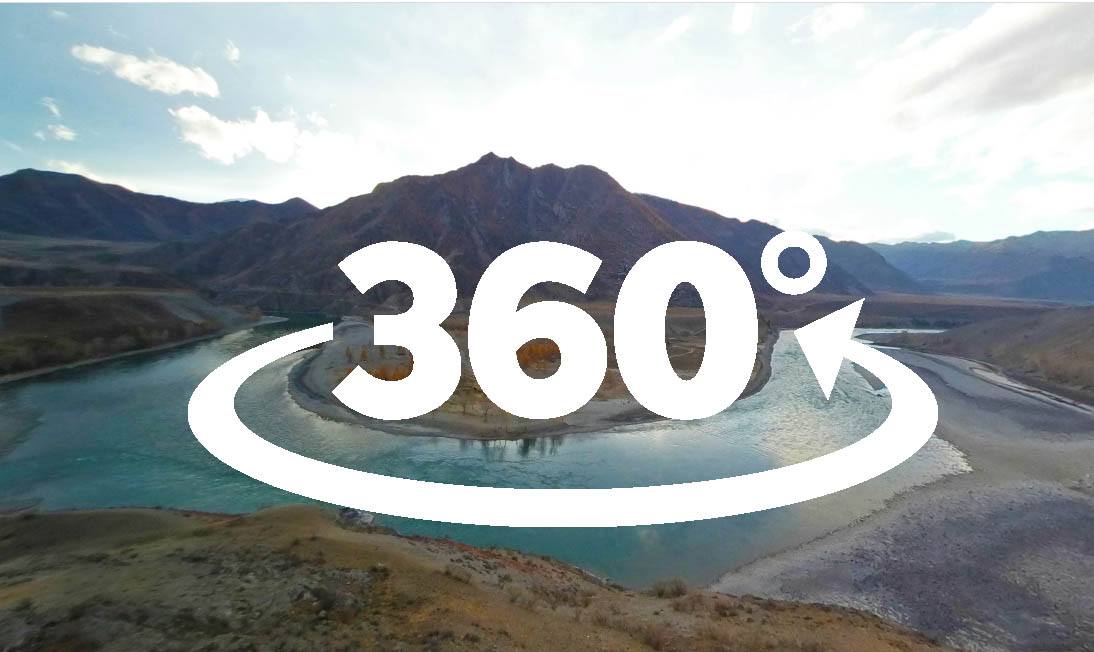 This day we will drive you almost to the border of Mongolia. During the way you'll see many exciting places. One of the most beautiful is Ininsky stelae – the place of Chuya and Katun's confluence (big rivers of Altai Mountains).
You will stay in a tiny house in the camp site placed in Ulagan district.
Day 3.

Kyzyl-Chin - Katu-Yaryk

The program of the day will start with visiting multicolored mountains of Kyzyl-Chin, called Martian because of its colors. Than you'll see a panorama of Kurai steppe and snowy peaks of the North-Chuya range. After that will you'll enjoy the Geizer lake. After the lunch you'll have a long way along the Ulagan road. In the end of this day you'll see the Katu-Yarik pass. One of the most beautiful place of this tour.
This day you'll stay in a wooden tiny house, located in Chulyshman valley, on the foot of Katu-Yarik pass, right in front of a waterfall.
Day 4.

Katu-Yaryk - Stone Mushrooms - Katu-Yaryk

In the morning we will drive you along the Chulyshman river valley to the Chulcha and Chulyshman rivers confluence, where has placed the Stone Mushrooms. Trekking to the Mushrooms will take about 2 - 2 and a half hours. After excursion we will drive you back to the same campsite where you'll spend this night.
Day 5.

Katu-Yaryk - Aktash village

We are going back to Chuya highway. We will cross Katu-Yarik. And you can enjoy it again (you have to climb 3.5 km to the top of Katu-Yarik mountain-crossing. For safety, the cars have to pass it without passengers). On our way we will visit "Pasyrykskyie barrows" (5 century BC). There are 5 big barrows there. Some findings from these barrows are kept in Hermitage now. This day you will stay in a tiny house, located on the Chuya river.
Day 6.

Aktash village - Biisk city

The most fascinating view of this day will be near Ilgumen rapid. Annual competitions are held there – Russian rafting championship. The conclusion of our tour will be in Biysk city. The approximate time of arrival is 19.00.
Accommodation
A Cabin house near Ust-Sema village
A Cabin house located on the Katun river bench. It has 2 floors. There are 3 rooms and a bathroom on each floor, also, there is 1 hall with a kitchen.
On request, we can offer you an improved accommodation for these days (available as an extra option).
A typical tiny house
There are many different tiny houses there. They are pretty the same (wooden house with twin/double bed, without a toilet), toilet there is in outhouse (dry toilet).
Sometimes we change house for accommodation. On photos above there is an example of the house. The real house could be the different one.
Also, in some places it could be yurts
The cost includes:
Transfer en-route from Biysk,
tour-guide services,
3 time meals,
accommodation
The cost includes:
The international flights arrive in Novosibirsk- the biggest city of Siberia. In case you arrive there, you will need to have one day before the tour and one day upon its completion for the transfer. Our staff members in Novosibirsk will meet you, arrange the excursions, order the meals and the accommodation for you. Biysk and Novosibirsk are cities, connected by a branch of Trans-Siberian railway. We can organize a transfer by train or by car to the starting endpoint of the tour.
These tours could be interesting
8 days/ 7 nights

Confort
Difficulté


7 days/ 6 nights

Confort
Difficulté


7 days/ 6 nights

Confort
Difficulté