7 jours / 6 nuits
Skier jusqu'au collier Moul'tinsky de l'Altaï
1400 €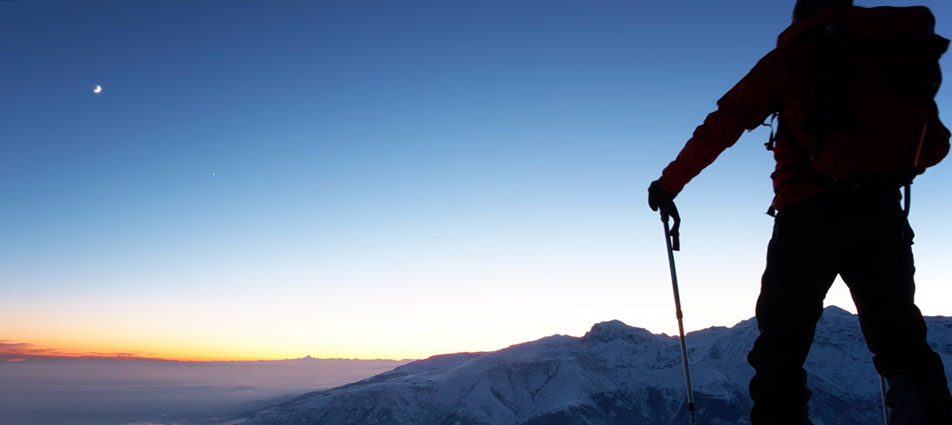 1400 € (prépaiement: 35%)
 Taille du groupe: 4-10 personnes;
 Durée: 7 jours / 6 nuits
 Départ: on demand
 Confort:
 Difficulté:
Type de visite: Trekking
Highlights
Altai is gorgeous all the year round. Summer whitewater rivers give place to winter snowy mountains and forests, where you can get only by ski or with the help of special vehicles.
This winter we'll guide you to the Multinsky necklace of Altai (the range of lakes, located in a valley, surrounded by high mountains).
Something about the peculiarities of the tour:
An original route across the most beautiful sights of Gorny Altai, away from common tracks and crowds of tourists.
A professional instructor, having twenty years of experience and a great sense of humor.
A unique atmosphere of the winter trip, coupled with a soothing spring sun.
Reasonable balance of physical activity and minimal necessary comfort will help you to forget about all the work or problems, left at home, relax for real and charge with energy.
The tour doesn't demand any special equipment, it is suitable for anyone in a good shape (no extreme is intended). The main luggage will be transported by snowmobile, we'll walk light-handed. We'll spend nights in cabins.

Itinerary
Day 1.

Welcome in Altai

We will meet and drive you to the campsite, located near the Katun river bench, next to Ust-Sema village. Here you'll getting and fitting the necessary hiking gear, binding the ski setting. Meeting the tour participants.
Day 2.

Chuya & Uymon highways - Maralnik village

Transfer across the Chuya and Uymon highways to Maralnik village, accommodation at a campsite. The way time is 7-8 hours.
Day 3.

Middle Multinsky lake

Today we hike for 18 kilometers to the lodge of Katun nature reserve, located at the Middle Multinsky lake (hiking time about 5-6 hours). The main luggage is transported by the snowmobile with sledges.
Day 4.

Higher Multinsky lake

Skiing to the Highest Multinsky lake, which is 7.5 kilometres long.
Day 5.

Skiing down

Skiing down to the lodge, arranging of steam bath.
Day 6.

hiking to Maralnik village

18 kilometre hiking to Maralnik village, accommodation at the campsite, steam bath.
Day 6.

hiking to Maralnik village

Transfer to Uymon village, where you can visit the museum of Rerikh, after that we will drive you back to the campsite. The way time is 7-8 hours.
The cost includes:
Transfer en-route from Biisk city or Gorno-Altaisk airport
meals (except roadside cafes),
the necessary hiking equipment (roll mat, rucksack, sleeping bag, touristic ski with a special ski setting, boot covers),
accommodation,
accompanying of the cargo snowmobile,
steam baths according the program.
You need to have a personal outfit:
Hiking boots, a down-padded coat with a hood, the second pair of shoes, felt boots, thermal underwear, a wind-protective costume, made of fleece or polartec, a woolen hat, three pairs of socks, warm mittens and tour gloves, a ski mask and ski goggles, warm trousers (downhill ski pants), a couple of T-shirts, underwear, personal hygiene products, a plate, a cup, a spoon, a headlamp, a knife, matches, 5 metres of capronic rope, 4 mm in diameter, a sitting pad, personal medicaments, a small thermos.
These tours could be interesting
14 days /13 nights

Confort
Difficulté


13 days/ 12 nights

Confort
Difficulté