Adventure tours to Altai mountains.
Altai mountains is the pearl of Siberia
2 bestselling road trips in Altai
7 adventure tours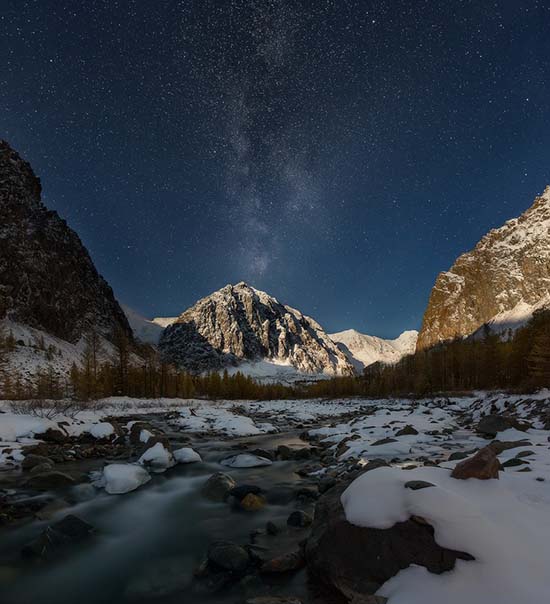 Siberia is a wonderful place to get acquainted with the truly magnificent wild nature of Russia. This area is enormous (this is the biggest part of Russia). On the territory of Siberia is placed many picturesque places and combines different religions and cultures.
The pearl of Siberia is Altai mountains (Gorny Altai). It is famous for its rapid mountain rivers, running through horizonless valleys, surrounded by rocky peaks and green hills. Here you may find undisturbed forests, where no foot trod and observe the unique plants and animals in their own habitat.
The majority of travel destinations in the world are known by similar pictures, taken from the same perspective. If you try to find images of Altai Mountains in search systems, you will find the most beautiful photographs of great diversity of places, because Altai is special. Altai is 260 square kilometres of natural beauty. This beauty is various. People, who go to Altai, can't help but constantly exclaim "Oh, look!", "Wow!", "That's incredible!". In our tour you will taste Siberian traditional cuisine including varieties of honey unequalled by its health value and flavoured herbal tea.
2 bestselling road trips in Altai
If you do not decide yet what type of travel do you want. If you not sure that you are ready for a real extreme, - take one of these tours:
Tour duration: 6 days/ 5 nights
From the 3rd millennium BC caravans have been going from Tibet and China to the Altai and Mongolia area.
The road ran along the paths of animal migration.
Merchants transported Persian rugs, mirrors and jewellery there.
This road became the Northern part of The Great Silk Road. The Current name is "Chuya highway".
We will drive you along this road to the border of Mongolia and show you the most amazing places in Altai area. Altai is the amazing area in the West Siberia, which has preserved its originality. We will show it to you in all its spectrum and glory!
You'll see unbelievable nature, you'll test traditional Siberian food, you'll check Siberian hospitality in this tour.

Tour duration: 6 days/ 5 nights
We have collected in this tour the most picturesque and interesting places of Altai: Katu-Yarik Pass, Panorama of Kurai steppe and snowy mountains of the North-Chuyskiy ridge, Coloured mountains of Kyzyl-Chin, Confluence of Chyua and Katyn rivers, The Ancient sanctuary of Kalbak-tash area, Chike-Taman mountain crossing, Ilgumen rapid, The Stone Mushrooms of the Chulyshman valley, Geizer lake.
Feel free to contact us! We will help you to choose the tour in any part of Siberia according to your requirements and wishes.
Here you know about travel season in Siberia. Also, you can make a request for an individual tour to any destination in Siberia (Altai area, Baikal area, the Trans-Siberian railway tour).
We are waiting for you in Siberia!
Travel to Siberia with Altai Touristic!
Touristic Seasons

We love and care for a nature

We are ensure your safety

We recommend to friends