Adventure tour «Wonders Of Siberia».

Start: on demand.
Duration: 6 days/ 5 nights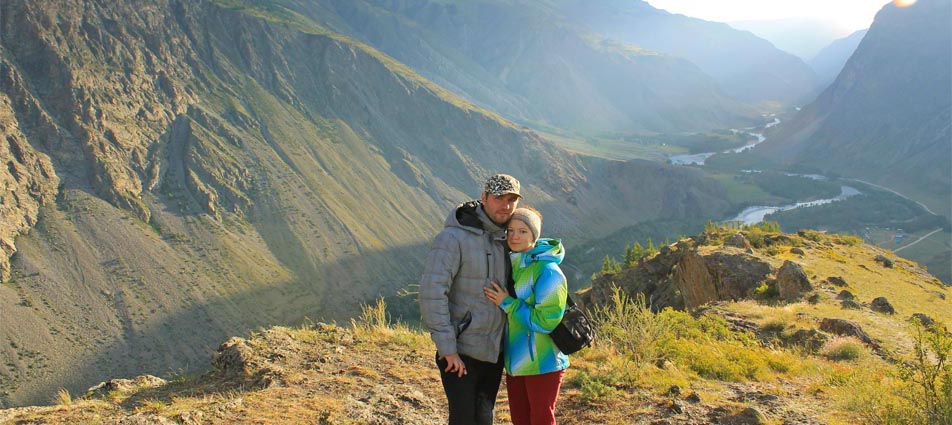 Contacts
Email: altaitouristic@gmail.com
Phone: +7(383) 380-02-03
Address: 58, 67 Bogatkova street, Novosibirsk, 630080 Russia

Email: info@altai-touristic.ru
Phone: +79059277517

---
Upcoming tours
---
Tour request
Please feel free to contact us at info@altai-touristic.ru or using web form and we will help you to choose the tour according to your requirements and wishes.
We have carried out 29 tourist seasons. Our vast experience enables to show you Altai in all its glory and richness.
We love and take care of Altai nature by maintaining the purity of places we visit.
Our specialists are experienced guides. Their skills guarantee your safety. Over the entire history of the existence of our travel agency, no serious incidents ever happened to our customers.
Tourists like our agency. More than 80% of the clients come on the recommendation of their friends. More than 50% of the tourists come again.
When necessary, we can provide an interpreter who will accompany you throughout the duration of your tour.
To reserve the tour using check code.
Looking for a tour?
We will help!

Touristic Seasons

We love and care for a nature

We are ensure your safety

We recommend to friends